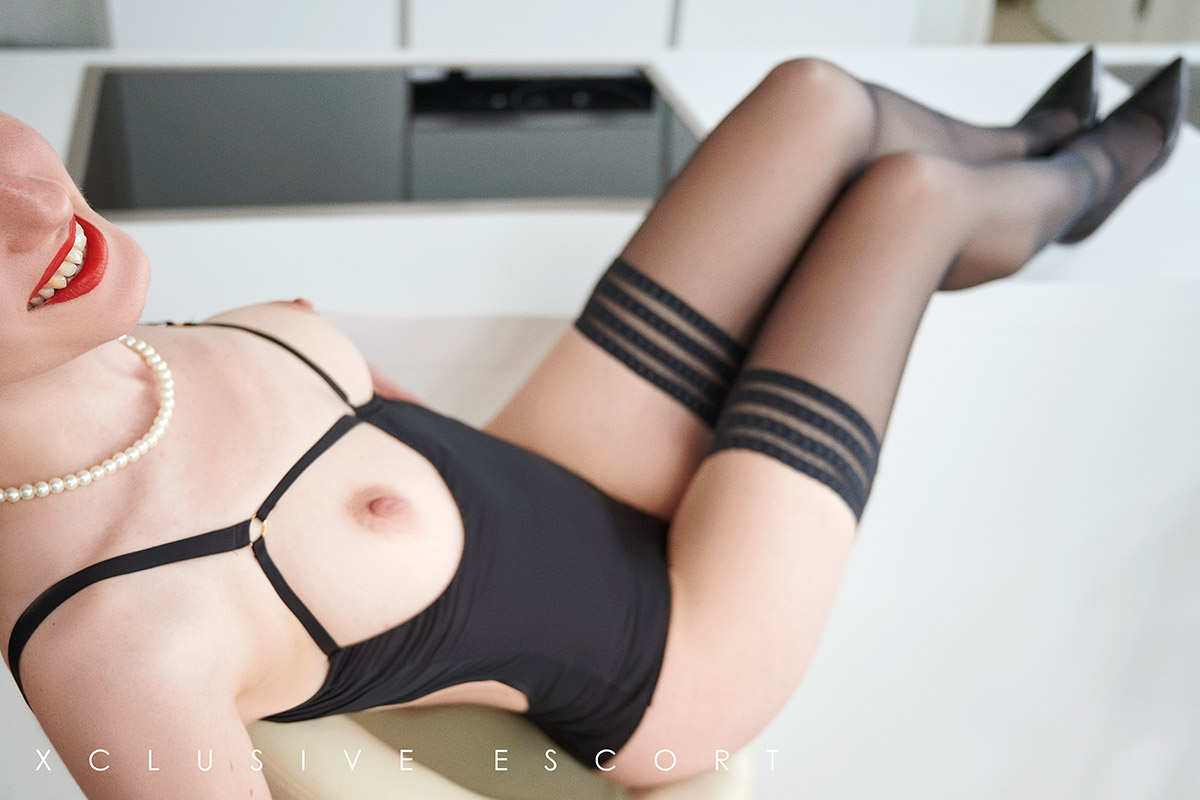 Today we would like to introduce you to our new lovely Escort Lady Mona from Berlin. Mona spared no effort and came to us in Hamburg to take wonderful pictures for her SetCard in our photo location. So I can assure you without exaggeration that this Woman will completely captivate you in the month of the first meeting. Her attractive, cheerful charisma and the adorable smile let you experience the spring feelings again.
New for Berlin – Escort Lady Mona
With Escort Lady Mona you are guaranteed happy hours with charming entertainment. This Lady knows how to sweeten your time with a relaxed Dinner with entertaining conversations. Sit back and relax and enjoy the undivided attention of this attractive Woman. If you are a friend of real Girl-Friend-Erotic, you are in good hands with this Lady. Time will fly by, because Mona is not only a good listener, she also knows how to create an informal atmosphere full of lightness.
In erotic terms, Mona is sensitive and tender, but also adventurous and always ready to develop and explore new sexual horizons with you. How about, for example, a visit to the Swingerclub or a frivolous Bar? Mona loves erotic adventures and will be a sensual companion for you. In pairs, discovering new Events is much more fun.
What are you waiting for, discover our wonderful Berlin with Escort Service Ladie Mona and let yourself be seduced and pampered by all the rules of art by her delicate companion. You will be surprised what a volcano is dormant in this Ladie …
Our Team looks forward to your contact inquiries. As always, an early inquiry will secure your desired date. During the week, Escort Lady Mona accompanies you exclusively in Berlin, on the weekends trips to beautiful Hamburg or other cities as well as city or vacation trips within Europe are feasible.
Kind regards, Cora