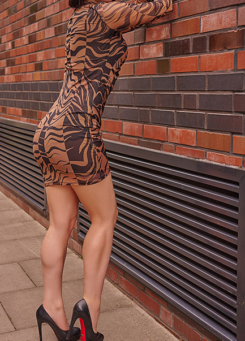 Angelina
Near by Düsseldorf, Start 40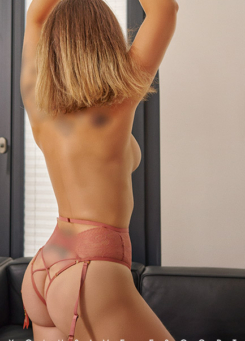 Janina
Hamburg, Mid 30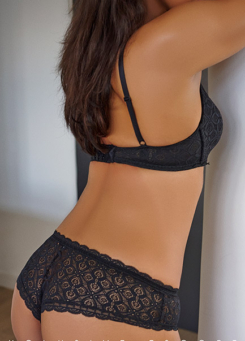 Linda
Hamburg, Mid 30
Xclusive Escort is an Escort Service Agency located in Hamburg for the discerning client who requires the company of a special type of Escort Service Girls, for any occasion, such as special Events, Dining, Business and Pleasure Trips. We provide a discreet and personal VIP Escort Service in Hamburg and Germany. We pride ourselves on not only our enchanting Escort Service Ladies, but also on running one of the most honest and reliable Escort Services around. We look forward to organizing an enjoyable time for you and making your visit unforgettable. Our gorgeous Escort Service Ladies are available for only outcalls anywhere in Germany. Our Escort Service Ladies are discreet and ready to take care of you providing upscale unhurried Escort Service and the best female VIP Escort Services in Germany.
All our Escorts Service Ladies are carefully chosen for their fantastic personalities and a very sexy Bodies so please visit our
Model Gallery
to choose one of our lovely Escort Service Girls. Check each of our Escort Hamburg Models´s personal Pages and ring for more information. If you are unsure which Escort Service Lady to choose, please ask our receptionist who will be happy to make suggestions or recommendations depending on your requirements. Most of our Escort Service Mdels are happy to travel. For domestic and international travel please call us with your requirements, and we will do our best to accommodate.If you have further questions, please do not hesitate to contact us, either by telephone or by completing our inquiry form on our contact page and we will do our best to help.
Escort Service Ladies from Xclusive Escort Hamburg are very attractive and elegant woman who like to have fun and play with an exuberance that comes from a sincere and genuine love for what they do. They are not only fun to be with all the time, most of them are vast, well travelled, educated in the university, although not all, and are also highly cultured, thereby making them a very sweet, delightful and fascinating companion to be with both in and out of their bed chambers.
Escort Ladies
These Escort Service Ladies from Xclusive Escort Service Hamburg are very much charming, poised and elegant, making them your "would be" perfect choice for a trip to the eateries, Theatre or Dinner Date but behind her modest conduct, she is also an incredibly open-minded, naughty and adventurous flirt who is capable of turning you upside down and inside out with her ravenous sexy skills.
They are very sexy, clever, with all the curves in the right places brandishing their endowed assets, giving you so much fun all the way. They will doubtlessly make you have a good time. I must confess that they are astoundingly beautiful and sizzling hot; possessing an unquenchable passion for their job. Words are really insufficient to describe our Escort Service Ladies because they are everything you could ever search for and need in a Woman. Most of them are super busty and succulent; with beautiful curves. Every one of our Escort Service Ladies are pure sexiness that you will want to see over and over again. They always get glowing reviews and are always at the beck and call of clients.
Hamburg
is the second largest City of Germany and one of the world's most important ports. The history of the town but was influenced not only by wealth but also by disasters and pirates. The Great Fire , storm surge and the raids Störtebekers have left their mark to this day in the Hanseatic City.
Escort Service Hamburg
We from Excluisve Escort Service Hamburg assure you about the fact that when you spend time with our escorts you will start living your life once again. Whenever you are in Hamburg and need some refreshment in life then without making any sort of hesitation please get in touch with us. We along with our escort service ladies will listen to your requirements and desire very patiently. We will understand you requirement and based on that we will suggest the dream escort for you who can take your absolute care and offer you the complete satisfaction which you are actually looking for. We promise you that the escort service ladies from Xclusive Escort Hamburg will not give you single chance to complain against our escort service. In case you are looking for a companion in Hamburg who can be with you while exploring the various destinations of Hamburg then our escort service ladies will be the ideal choice for you. They will guide you to various
destinations and help you explore the city in a better way, of course not only in Hamburg- everywhere in Germany.
Escort Hamburg for Music Lovers
Maybe you are first time in the beautiful city Hamburg and wondering which of the many attractive leisure activities could be interest to you. If you like music and concerts you are in the right place. Hamburg has a lot to offer and the right offer each personality. Of course, the tour of Hamburg music variety would be more fun for two. Our lovely escort ladies will be very pleased to accompany you for an erotic trip through Hamburg.
Xclusive, your Escort Hamburg team has put together some of the most beautiful and interesting places:

Elbphilharmony
You can still not listen to music there. But a visit to the site should be on the top of the must to see list. Even if the Elbphilharmonie is still in the making: This spectacular building is the tribute to music by the city of Hamburg. Persuade but your escort Hamburg lady to swap their high heels for half an hour with rubber boots and enjoy this incredible building.
Cascadas
The local jazz scene, as well as for foreign connoisseurs and lovers of the jazz scene this little bar can be found in Ferdinand Street. Listen to the pulse of this beautiful music in the city centre. On many evenings they play live music. Enjoy and relax with your escort lady with a delicious cocktail.
Hamburg State Opera
Even in Baroque times Hamburg was popular for its opera. In 1678 the first was built near the present location.
Listen to the beautiful music and enjoy the view of the Philharmonic State Orchestra in the orchestra pit. Experience wonderful ballets under the direction of John Neumeier. If you are passionate about opera and ballet Xcluseive Escort Hamburg team recommends you a visit.
MS Hedi
Very relaxed, casual, and typically hamburgisch it is at MS Hedi to be. As a port city Hamburg has also music by the water. Magical charm will unfold in the company of your escort lady and Frau Hedi and her sisters. Whether live music or not – a staggering pleasure is guaranteed.
Uebel & Gefährlich
So evil but certainly not dangerous here. The Uebel & Gefährlich is the preferred location for night owls and people fun of modern dancing. Located on the fourth floor of the media bunker in Feldstrasse. The Uebel is located in the top of the bunker with a small extra outdoor playing area. This the place where people dance to the best DJs. A well-stocked bar with dense matrix algebra prices secures your perfect evening with your Escort lady in Hamburg.
Our escort service ladies will behave like a friend in your life and make you feel absolutely comfortable in their company. You will find a true friend in the escorts, they will listen to your words patiently and if you are disturbed in life they will guide you about the way or approach towards life which can help you in erasing the moments of depression in your life.
The main motto of our exclusive escort service agency is to offer complete satisfaction to our clients. We all work to make our clients happy and so we leave no stone unturned in finding the ways which can please our clients.
Sound tempting? Well, joining these escort service ladies isn't easy. To become a escort Hamburg, you'll need to beautiful, charming and a real people person. You'll have to be ready to dazzle a fella on a minute's notice and have the passion for companionship that will see you through a potential hectic schedule. In return, the profession offers flexible hours, excellent payment and the chance to explore the city in a thoroughly unique way.

The ladies of Xclusive Escort Hamburg offer you an escort service at the highest level. You want the perfect companion for a sensual evening or an erotic experiences? More than just a simple encounter without incentive, which is characterized by boring conversations? Then you are at the right place with Xclusive Escort Service Hamburg. Here you will find stylish accompaniment with a little something extra.
We at Xclusive Escort Service Hamburg look for many factors when we are assisting you in choosing your escort ladies. Counts on us, it is not just a pretty face, we would like to offer you an escort service with full satisfaction. What use is a pretty face if proper manners are lacking. You want the perfect lady at your side with style and elegance in which you can attend in any social occasion? Our escort service Hamburg offers exactly that. Our escort ladies are attractive, educated and is an excellent presentation by your side in every situation.
All our escort ladies perform this activity in their spare time and have just the same interest as you to have a sensual and beautiful time together with you. The ladies of Xclusive Escort Service Hamburg see this activity as an enrichment of their private life and this is reflected in the offered escort service. In our escort service agency, you will never have the feeling that you have booked an escort lady.

You are a guest in Hamburg and would like to join your escort lady at "Hamburger Original" Restaurants.
Xclusive Escort Service Hamburg would like to recommend some of the finest restaurants:
Direct at the feet of Hamburg's famous St Michael's Church, better known as Michel, are the historical "Krameramtsstuben". The only remaining farm with typical hamburger half-timbered houses from the 17th century was originally built as accommodation for the widows of deceased merchants. Today the facility houses small shops, galleries, an apartment preserved as a museum and named after the farm restaurant. Here you will find typical North German cuisine such as the Hamburger classics Labskaus and plaice Finkenwerder Art, they also serve international cuisine. Discover the sights of this charming house with your escort lady in your arm. Perhaps you also take the trouble to walk the 453 steps leading to the top of Michel. The breathtaking view makes up for the effort and a romantic start of the evening with your escort lady from Xclusive escort service Hamburg.
Since 1951 the "Fischereihafen Restaurant"has been located at the western end of the Fischmarktes in the vicinity of the fish wholesalers. At this red brick building our Chancellor likes to eat scrambled eggs with smoked eel. Other celebrities also appreciate this excellent restaurant. The ambiance of the restaurant is posh-Hanseatic, the service excellent, food timelessly good and the view from the balcony is amazing. Your escort lady of Xclusive Escort Service Hamburg will melt away with so much romance at the Elbe.
In 2009 Tim Mälzer opened the "Bullerei" in a former slaughterhouse in the middle of the trendy hamburg. The cuisine is based on the perfect preparation of high standard products. The product's origin is shown on the menu. The location combines understatement with chic elements, fits to "Schanze" flair and creates a very special atmosphere. The open fireplace provides a cozy atmosphere and combined with the charming entertainment of your escort lady the long evening will be an escape from everyday life stress.
If you're a fan of Asian cuisine Hamburg has a lot to offer. Xclusive, your escort service in Hamburg would like to recommend two restaurants:
"Thai Tan" SAWASDEE KHA … The original Thai cuisine at Tai Tan Restaurant is characterized by culinary diversity. The tasty and carefully prepared dishes are served with great attention to detail. Enjoy the unique flair in the warehouse district overlooking the Harbor Museum and the Elbphilharmonie. Did you know that you can visit the construction site of the Elbphilharmonie? Sunday every 45 minutes a 90-minute tour starts. Discover a piece of Hamburg in charming company of your escort lady from Xclusive Escort Service Hamburg.
"DIM SUM House" A Chinese restaurant with hamburger history. The restaurant "China" was opened in 1964 in the heart of Hamburg and is now run by the third generation. Here the celebrities are swinging their coup sticks and for local Chinese it's a peace of home. Dim Sum literally means "touch the heart", with dim sum, not only the people of Hamburg are being "touch" here also a lot of guests from around the world.
The original Cantonese specialities that are served here are prepared and served exactly as you would in Hong Kong and Canton. An extraordinary taste experience for you and your magical accompaniment. Perhaps the beginning of a particularly erotic escort service experience.
Xclusive Escort Service Hamburg offers a selection of charming Escort Ladies of all ages. The choice of Escort Ladies at Xclusive Escort Hamburg Agency is deliberately kept at small exclusive level. This is the only way we can have personal contact with all our Escort Ladies and maintain our High Service Level. Finally, we would like to offer you a perfect Arrangement where all your needs are taken into account. A stressed or unmotivated Ladies you will not find at our Escort Service. Our Ladies, as well as us, have your personal well-being closest at heart.
It should also be noted again that we will of course guarantee absolute discretion. Our understanding as an Escort Service Agency also includes guaranteeing a reputable booking for both sides. For this purpose, it is necessary that we receive a booking request with your personal information. These data are, of course, not to be stored or in any form whatsoever passed on to third parties. Unfortunately, it happens from time to time we receive calls without caller ID. As an Escort Service Agency in Hamburg these calls can and will we not accept. We kindly ask for your understanding that we need this information to make a booking of our Escort Ladies.

If you are in Germany and looking for a exclusive escort service lady then please pick up the phone and speak to a friendly English and German speaking receptionist who will match you up with the escort service lady of your choice or alternatively recommend a suitable escort lady from Xclusive Escort Hamburg.
Escort Hamburg
When searching for an escort Hamburg , one will be taking into consideration what sort of woman they enjoy spending their time with. Perhaps you would like to have two escorts in mind in case the escort from Xclusive Escort Hamburg of your choice is not available if you are booking at short notice. This is to ensure that you are matched with a great escort service lady of your type just in case the first escort Hamburg of your choice is not available.
We offer our escort service in Aachen, Augsburg, Athen, Aurich, Bad Homburg, Bamberg, Basel, Bayreuth, Bielefeld, Bonn, Braunschweig, Bremen, Bremerhaven, Coburg, Cologne, Dortmund, Düsseldorf, Erfurt, Erlangen, Essen, Fulda, Fürth, Fehmarn, Flensburg, Dresden, Göttingen, Gera, Gießen, Goslar, Graz, Grömitz, Hannover, Heide, Heidelberg, Hildesheim, Innsbruck, Itzehoe, Jena, Karlsruhe, Kiel, Klagenfurt, Koblenz, Konstanz, Krefeld, Leipzig, Lübeck, Lüneburg, Leverkusen, Mainz, Magdeburg, Mannheim, Munich, Münster, Neuss, Offenbach, Oldenburg, Osnabrück, Paderborn, Potsdam, Rheine, Rostock, Salzburg, Salzgitter, Schweinfurt, Schwerin, Starnberg, Straßburg, Stuttgart, Tübingen, Ulm, Würzburg, Wien, Wiesbaden, Wilhelmshaven, Wismar, Wolfsburg, Zürich.